Author: D.L. Orton
Narrators: Noah Michael Levine and Erin deWard
Length: 10 hours 17 minutes
Publisher: Rocky Mountain Press⎮2015
Genre: Science Fiction, Romance
Series: Between Two Evils, Books 1
Release date: Oct. 7, 2015


If someone took everything you live for, how far would you go to get it back?

When offered a one-way trip to the past, Isabel sacrifices everything for a chance to change the rapidly deteriorating present – and see her murdered lover one last time. When she arrives 20 years in the past, buck naked and mortally wounded, she has 24 hours to convince a stunned but enraptured 19-year-old to change their future. Definitely easier said than done, as success means losing him to a brainy, smart-mouthed bombshell (her younger self), and that's a heart breaker, save the world or not.

This offbeat tale is about falling madly in love when one is too cynical for such things, letting go of pessimism when it's the last life jacket on a sinking ship, and racing against the clock when one doesn't have the proper footwear. It's a coming-of-age story for old fogeys, a how-to-make-love guide for diehard celibates, and a laugh-out-loud tragedy with a hopeful twist.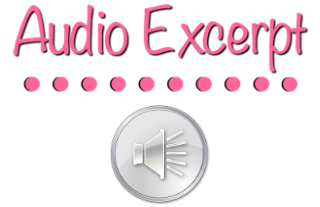 AWARD-WINNING AUTHOR D. L. ORTON lives in the Rocky Mountains where she and her husband are raising three boys, a golden retriever, two Siberian cats, and an extremely long-lived Triops.
In her spare time, she's building a time machine so that someone can go back and do the laundry.

Noah Michael Levine and Erin deWard are Audie Award-winning narrators who have recorded over 40 titles together. They are passionate about acting and, in particular, the medium of audiobooks. The two love working together and have a ridiculous amount of fun playing off each other in the recording booth. Erin is deeply involved in the Audio Description community, translating visual images in media into aural pictures for people with low or no vision. She also performs Shakespearean text with The Strange Bedfellow actors troupe. Noah is a recovering 80s rock musician and an ardent home chef. Both Erin and Noah hail from the beautiful Hudson Valley Village of Nyack—and both are proud members of the Stage Actors Guild.

This book is right up my street, time travel, and love across dimensions. A love story is at the center of the story. When something threatening the end of the world as we know it. This has it all, and you really feel for Isobel and this only book one.
As the center of the story we have Diego and Isobel and their love story which drive the story. This is how good sci-fi and fantasy mesh together so well. This is an addictive adventure, that just would not leave my mind. I was mesmerised and I definitely can't wait to listen to book two.
The narration is superb, taking me into another world for 11 hours, and only being upset when it finished too quickly for me.
I received these audiobooks as part of my participation in a blog tour with Audiobookworm Promotions. The tour is being sponsored by D.L. Orton. The gifting of these audiobooks did not affect my opinion of them.

Between Two Evils Giveaway: $50 Amazon Gift Card

Book 1
May 20th:
May 21st:
May 22nd:
May 23rd:
May 24th:
May 25th:
May 26th:
Book 2
May 27th:
May 28th:
May 29th:
May 30th:
May 31st:
Jun. 1st:
Jun. 2nd:
Book 3
Jun. 3rd:
Jun. 4th:
Jun. 5th:
Jun. 6th:
Jun. 7th:
Jun. 8th:
Jun. 9th: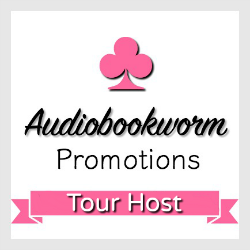 ➜Sign up as a host here