Author:

Ronelle Antoinette
Narrator: Ginny Ross
Length: 9 hours and 23 minutes
Publisher:

Ashley Miller
Released: June. 19, 2018
Genre:

Epic Fantasy


Scandal will shake foundations.

A night of careless passion leaves Battlemage Jex Xander and Adept Enari Alycon in a precarious position. Long-time lovers they might be, but the Imperial ambassador and the daughter of Egalion's High Mage have rather public roles in the court – whether they wish it or not – and scandal couldn't come at a worse time.

Treachery will tip balances.

When a hostile kingdom reluctantly agrees to parley, the fate of 2,000 years of peace is on the line. In the midst of negotiations, Enari becomes the target of one of the Greater Maelstrom. She and Jex must race against time to save her life and that of her unborn child. What happens when an earth-shattering secret, a demon bent on destruction, and a kingdom teetering on the brink of war collide is anyone's guess.

Choices will have consequences.

The decisions of a few will determine the fate of many, and who, or what, will remain standing in the end is still uncertain. Hearts and lives are on the cusp of irrevocable change…and not necessarily for the better.

And secrets? Those will change everything.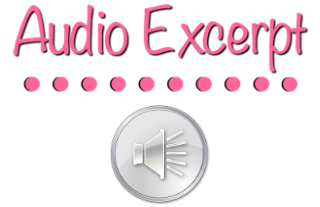 Ronelle Antoinette lives in western Colorado with her husband, two cats, and a dog who is convinced he's people. While not a mother to any kids of the human variety, she's an auntie to what should qualify as a small army. Ronelle is an unabashed caffeine addict, chocoholic, and hopeless romantic who has carried on a passionate affair with the genre of fantasy since she was old enough to read 'chapter books'
She dabbled in creative writing for many years before making it a career. (She even considered it as a major in college, though she ended up getting a Bachelor's degree in Counseling Psychology.) She published her first fantasy romance novel, "Errant Spark", in July of 2016 and followed it up with "Flash Point", which was chosen as a fantasy finalist in the 2017 Book Excellence Awards.

Ginny Ross was born and raised in England and spent many years traveling around Europe. She married and moved to the States over 20 years ago, and is now loving life in the mid-western U.S. raising her two teenage children and assorted pets who consider themselves to be a part of the family.
When she's not narrating books, she travels, sews, and spends time with family and friends. She found she has a knack for narrating as a result of her love of books and acting in her youth, and it made for a perfect union when she began to perform audiobooks and bringing the characters to life.

We meet a couple of interesting characters that give me a chance to see further in to their lives past and present. Jex and Enari are back and finding themselves in a situation that could cause the long-term lovers status to be called in to questions. The fate of their world and that of their unborn child becomes and adventure in secrets/lies, dark magic, and more. We find out some deceptions and who are responsible. So much deception going, Enari and Jex don't know who to trust
I listened to this before  I listened to book one.
To get the fullest enjoyment out of this tale of dark magic, backstabbing, and love you should very much start where it all began. Jex and Enari did not have it easy in the beginning and certainly do not have it easy this time around.
Narrator Ginny Ross made me feel transported back to a world of fantasy and magic. She gives me a vivid picture of it and at times more.
I received this audiobook as part of my participation in a blog tour with Audiobookworm Promotions. The tour is being sponsored by Ronelle Antoinette. The gifting of this audiobook did not affect my opinion of it.

Aug. 28th:
Aug. 29th:
Aug. 30th:
Aug. 31st:
Sep. 1st:
Sep. 2nd:
Sep. 3rd: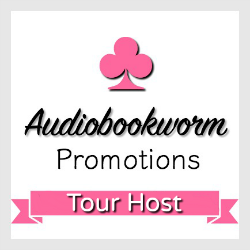 ➜Sign up as a host here